Accommodations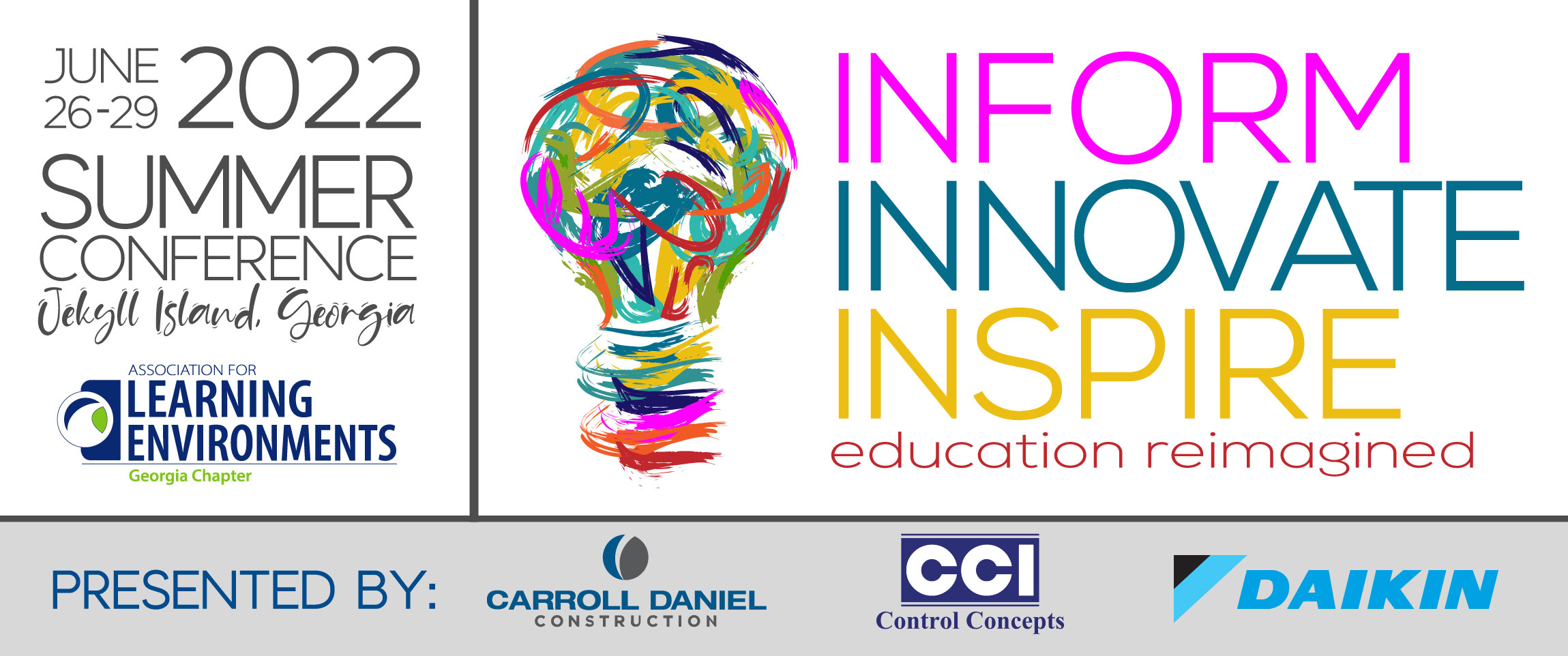 ACCOMODATIONS
We have contracted with multiple properties on Jekyll Island. Our Host Hotel and conference activities will be at the Westin Jekyll Island with additional lodging at the new Home2Suites.
The other properties (Hampton Inn, Holiday Inn, Jekyll Island Resort) all have rooms and negotiated rates for our conference dates. The properties are offering the negotiated rates for 3 day before and after the conference dates.
SCHOOL PERSONNEL
For those who will be traveling and staying at the hotel, we will credit GEORGIA school facilities representatives for up to two nights (including tax and fees)  for a maximum of two from each GEORGIA school system. These comps are made possible by the continued support by our vendors and industry partners.
The conference dates are June 26-29, 2022. The nightly rate is $225/ni + $5 hotel fee (not tax exempt) and available for three nights before and after the conference if you're interested in extending your stay in either direction. You may select those dates below.
We will make every effort to accommodate requests, but no guarantees of location or room type can be made.
The hotel is pet-friendly, but requires an additional fee of $95/stay.
Your reservation is subject to the hotel's cancellation policy. You will be responsible for any charges to your room above the basic accommodations and tax charges. Spouses can be registered at a cost of $250 which includes all meals and social events as well as sessions if they choose to participate.
Please submit your reservations request during the registration process where you will be asked your travel dates, room type, etc. You will also have your hotel confirmation information available in your registration record once it's booked with the hotel.
BUSINESS PARTNERS, SPONSORS, EXHIBITORS
>HOST HOTEL<
The Westin Jekyll Island 
110 Ocean Way,  Jekyll Island, GA 31527
912.635.4545
Rates: $239 - $399
Courtyard Jekyll Island
Residence Inn Brunswick
178 South Beachview Drive, Jekyll Island, GA 31527
Courtyard Rates: $229 - $259
Residence Inn Rates: $279 - $379
Jekyll Island Club 
371 Riverview Drive, Jekyll Island, GA 31527
800.535.9547 or reservations@jekyllclub.com
Rates:
SUNDAY-THURSDAY nights
$189.00  Island Club Rooms
$289.00  Island Club Suites
PRE/POST WEEKEND nights
$209.00  Island Club Queen
$249.00  Island Club Traditional
$299.00  Island Club Deluxe
$349.00  Island Club Suite
Fees:
$32 Daily Resort Fee
$5 Daily State Hotel-Motel Fee
12% Room Tax
Jekyll Ocean Club 
80 Ocean Way, Jekyll Island, GA 31527
800.535.9547 or reservations@jekyllclub.com
Rates:
SUNDAY-THURSDAY nights
$399.00  Ocean Club King Suite
$439.00  Ocean Club Double Queen Suite
PRE/POST WEEKEND nights
$629.00  Ocean Club Double Queen Suite
$569.00  Ocean Club King Suite
Fees:
$32 Daily Resort Fee
$5 Daily State Hotel-Motel Fee
12% Room Tax
ADDITIONAL ACCOMMODATIONS ON THE ISLAND
The Hampton Inn & Suites
200 South Beachview Drive, Jekyll Island, GA 31527
912.635.3733 | 800.426.7866
When calling, mention group block Association for Learning Environments or code LEA
Rates:
$205.00  Standard Double Room
$215.00   King Studio Suite
$225.00  Queen Studio Suite
Holiday Inn Resort : Jekyll Island
701 North Beachview Drive, Jekyll Island, GA 31527
912.635.2211