Summer Conference

June 21-24, 2020 | Jekyll Island, GA
We hope this message finds you well and not personally impacted by the Coronavirus (COVID-19) pandemic. These are uncertain and anxiety-inducing times as we all work to make the best decisions for our members, attendees, and communities.  GA4LE has been monitoring COVID-19 advisories daily to inform all our decisions impacting GA4LE meetings, events, and conferences.
Based on what is known at this time, the GA4LE board has decided to move forward with the Summer Conference registration.  We are hopeful the conference will continue as usual, but contingency plans are currently in place to honor all paid sponsorships and registrations for the 2021 sponsorship year and summer conference, should 2020 be postponed or delayed.
This continues to be a fluid situation and the GA4LE board will keep you informed as decisions are made and plans develop. Your sponsorship and attendance are important to the continued success of GA4LE and we look forward to your continued partnership during these uncertain times. 
We are pleased to announce a new registration system to enhance the registration experience. This process will require to to create a profile. School Personnel Registration and Annual Sponsorship Registration are NOW OPEN for registration.
The schedule for conference registration is:
March 31 | School Personnel Registration for Summer Conference Opens
March 31 | Annual Sponsorship Registration Opens
(must register and pay for Annual Sponsorship to register for conference on timeline below)
April 8 | Platinum Sponsors Registration & Booth Selection for Summer Conference Opens
April 15 | Gold Sponsors Registration & Booth Selection for Summer Conference Opens
April 17 | Silver & Bronze Sponsor Registration for Summer Conference Opens
April 20 | General Conference Registration
Please contact our association administrator Ashley Dale with any inquiries or related questions at info@ga4le.org or 678.896.8205.
The 2019 conference saw over 600 registrants with over 150 facilities representatives from nearly half the school systems in Georgia!
School system participation has steadily grown each year as evident in the maps below which detail participation for each of the past 14 conferences.
2020 is bringing lots of changes for our signature event. This will be our second year heading southeast to the coast on Jekyll Island, GA.  
We've set another lofty goal for the 2020 conference to draw 175 school facilities personnel from 60% of the systems in Georgia.  The only way we can meet that goal is to maintain and expand the generous support of our industry partners through annual sponsorships and conference participation.
We understand the challenges continuing to face our industry in this economic climate and have worked diligently to maintain and build value into the sponsorship packages for 2020. The packages are currently posted and registration will open late February.
2020 CONFERENCE TITLE SPONSOR
We're thrilled to announce our 2020 Conference Title Sponsor is Carrier/Mingledorff's.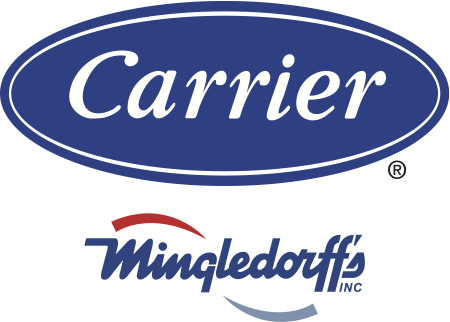 Carrier and Mingledorff's have partnered since 1939 to provide HVAC solutions to the K-12 industry that make learning environments cleaner, healthier, and more comfortable.  It is our honor and pleasure to be the 2020 Conference Title Sponsor for GA4LE.